Giant versions of chocolates
These included a 3ft long Twix, 75cm high Creme egg, a Giant dark chocolate button, a giant Malteser, and a giant Turkish delight.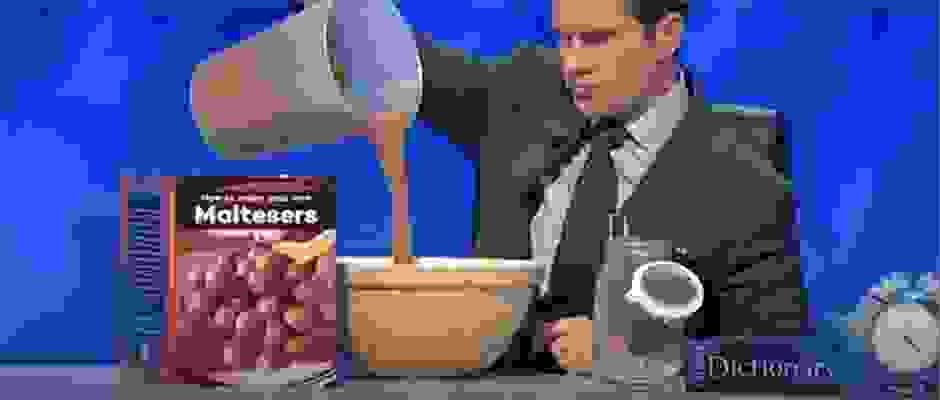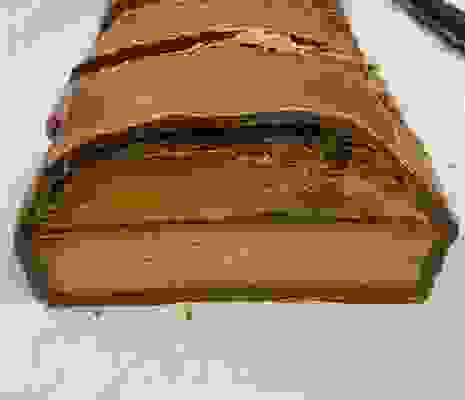 I made giant slabs of shortbread, made a caramel filling and then enrobed this with lots of melted milk chocolate to create the classic Twix appearance. The giant Creme Egg was made using 10 kg of milk chocolate and filled with white fondant.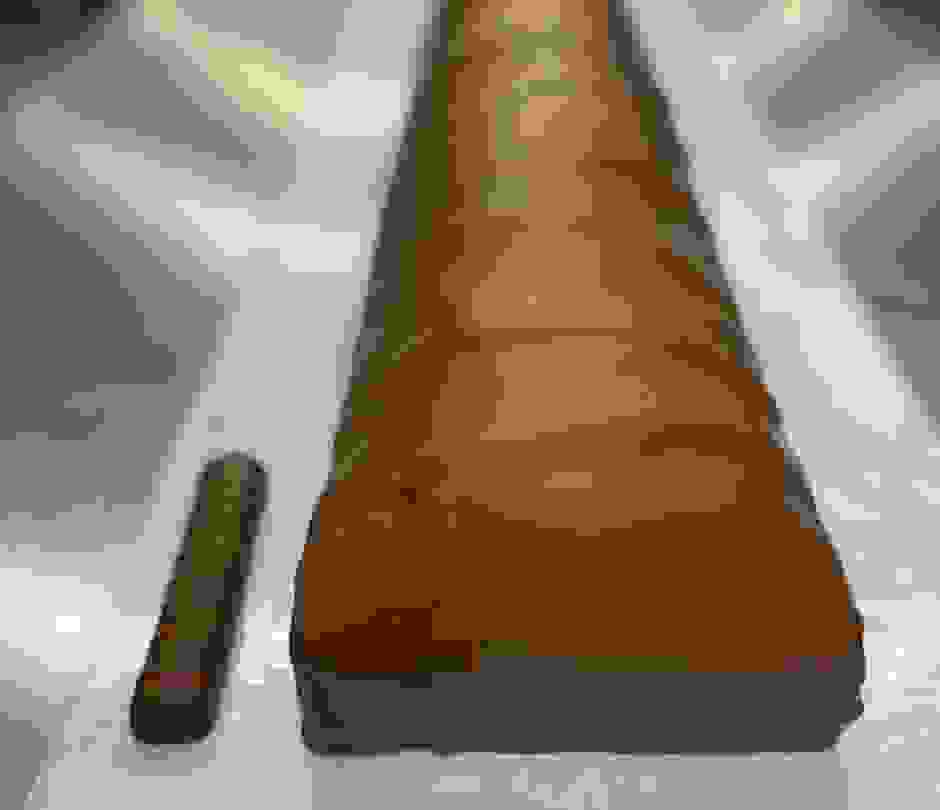 Cheese sculpture of Jimmy Carr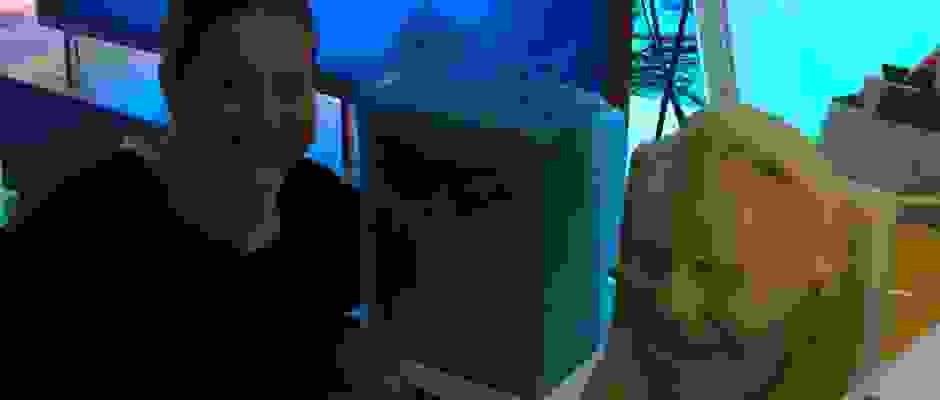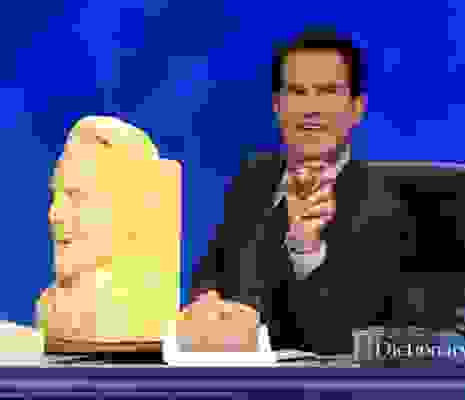 I carved the likeness of Jimmy Carr on a 20kg block of Cheddar, using traditional sculpting and modelling tools. I was also asked to carve a portrait of Sean Lock on a wheel of Stilton and a portrait of Jon Richardson on a Babybel.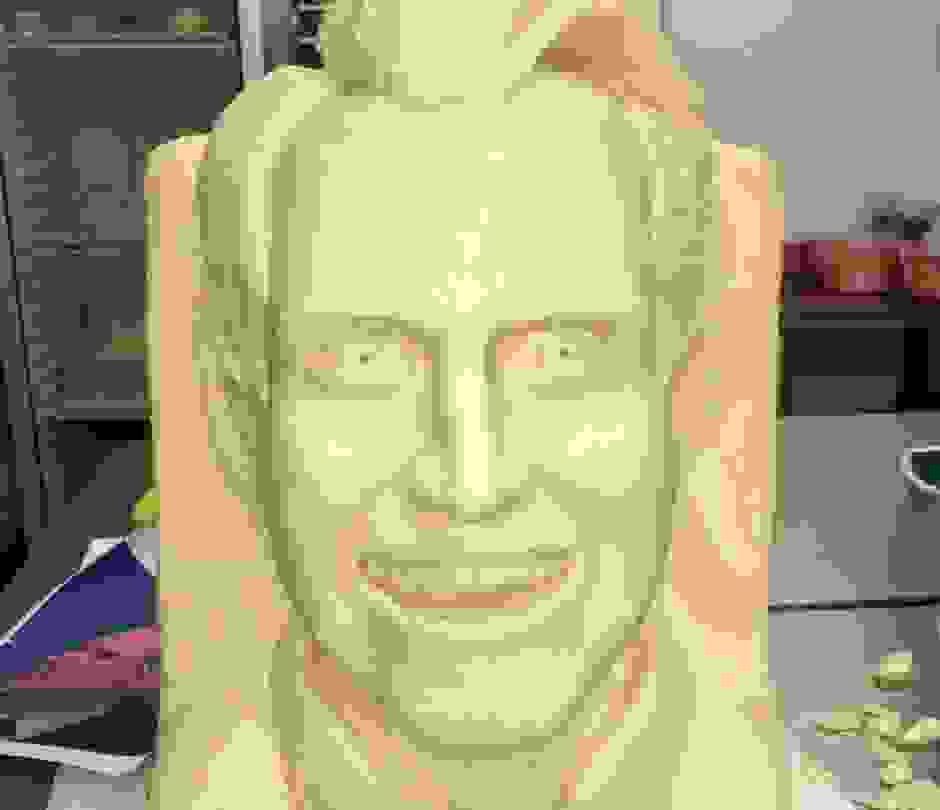 Johnny Vegas chocolate head
I created a head sculpture of Johnny Vegas using 18kg of milk chocolate. I made a large block of chocolate and used a sharp knife and traditional sculpting and modelling tools to create his likeness.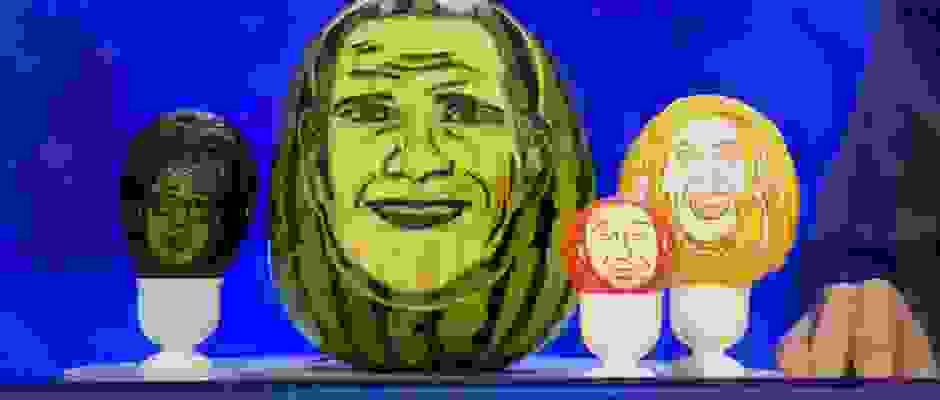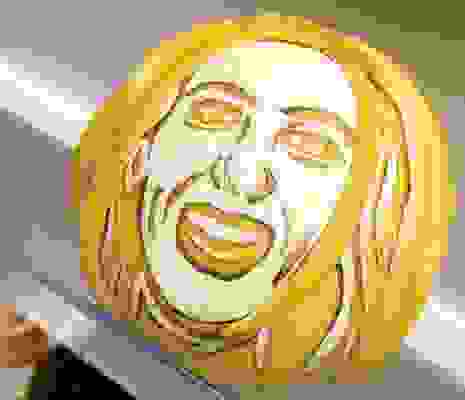 I carved the likenesses of Jimmy Carr on a watermelon, Chris McCausland on a cantaloupe, Sarah Pascoe on a grapefruit, Richard Ayoade on a avocado, and Jon Richardson on a satsuma.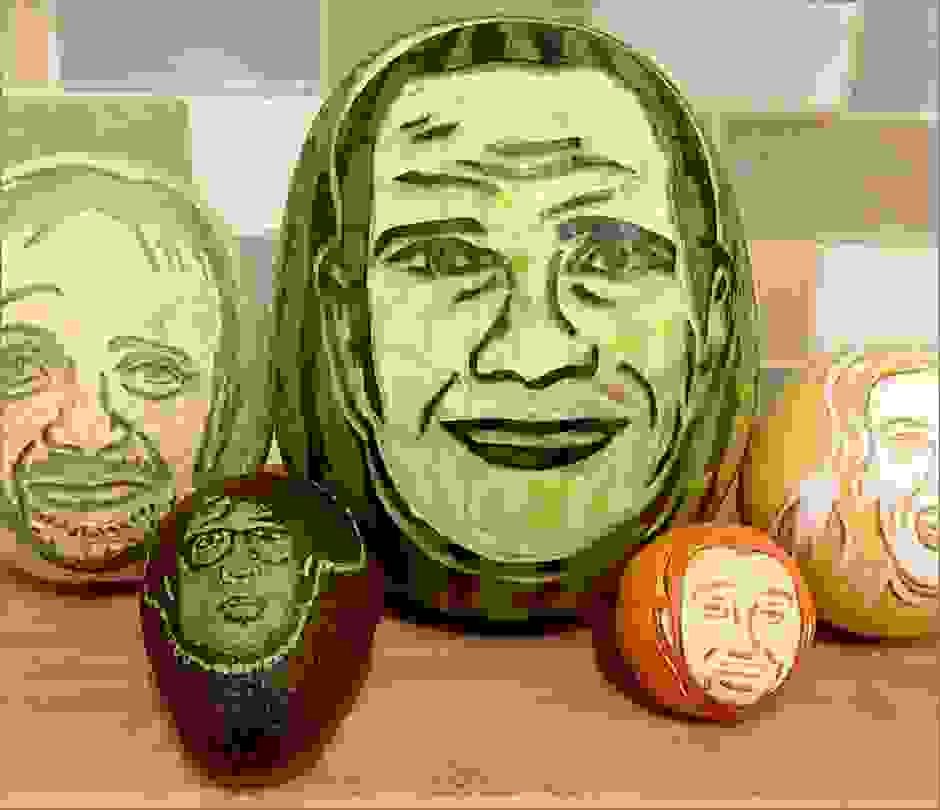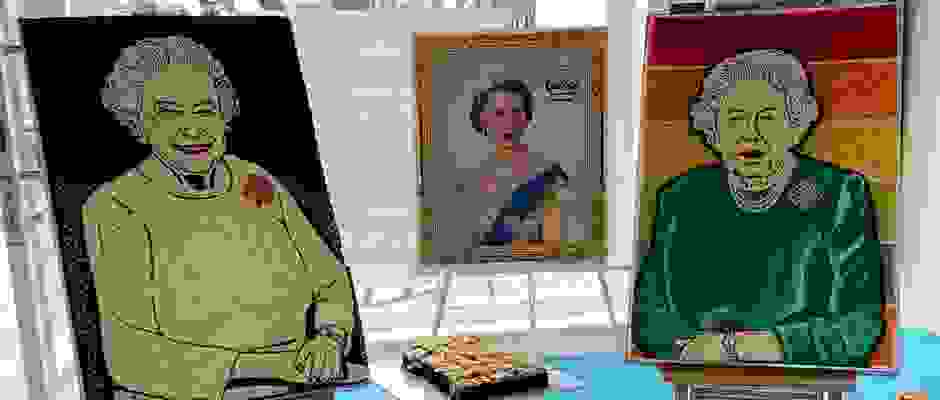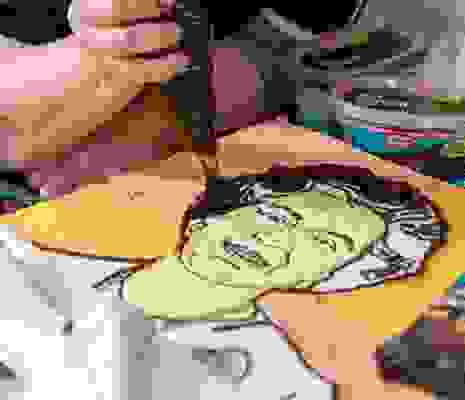 Dr. Oetker Baking Platinum Jubilee Cakes of the Crown
I partnered with Dr. Oetker Baking to create eight portraits of Queen Elizabeth II, made entirely from cake and cake decorations.
View project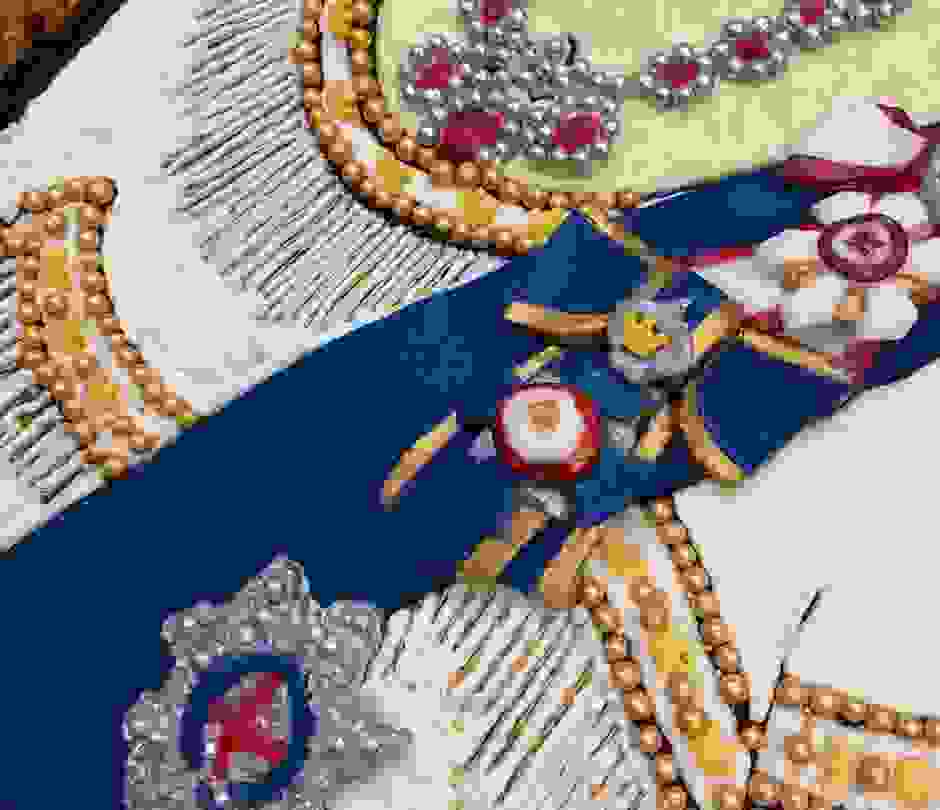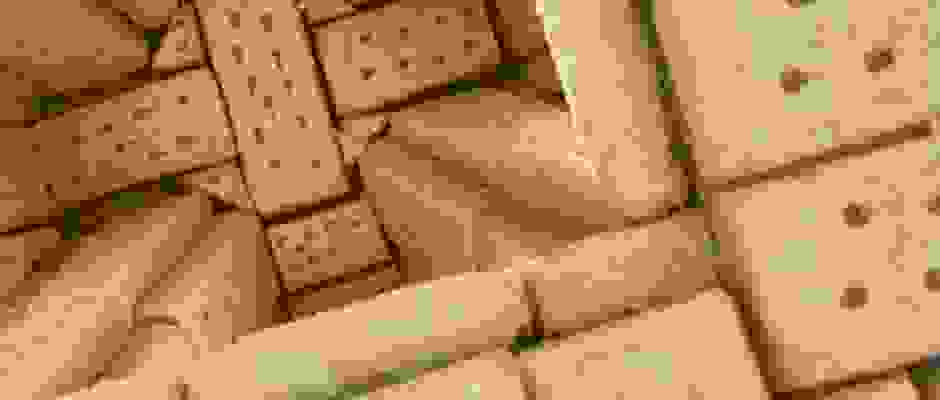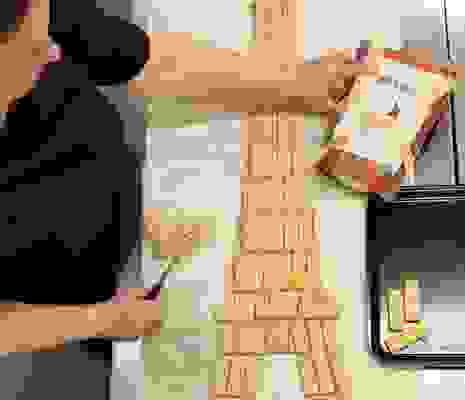 Walker's Shortbread Eiffel Tower
I was commissioned to make a sculpture of the Eiffel Tower from Walkers Shortbread fingers to be displayed at The TFWA World Exhibition and Conference in Cannes, France.
View project