I researched and developed the idea and did some experiments to create a recipe and design that could work.
To make the bars I hand created a bespoke mould at my studio to create the shape of the bar.  This created a chocolate shell that could then be filled and sealed.
You can watch this online, Question Team, Season 2, Episode 1, broadcast on Dave 12th September 2022.
Chocolate portraits
I was commissioned to make 4 chocolate portraits as prizes for the show, these had a thick chocolate slab canvas, a chocolate frame dusted with edible gold colour and a portrait hand drawn with dark chocolate and white chocolate. The chocolate portraits were of Nish Kumar, Katherine Parkinson, Richard Ayoade and Helen Bauer.
You can watch this online, Question Team, Season 2, Episode 3 broadcast on Dave on 26th September 2022.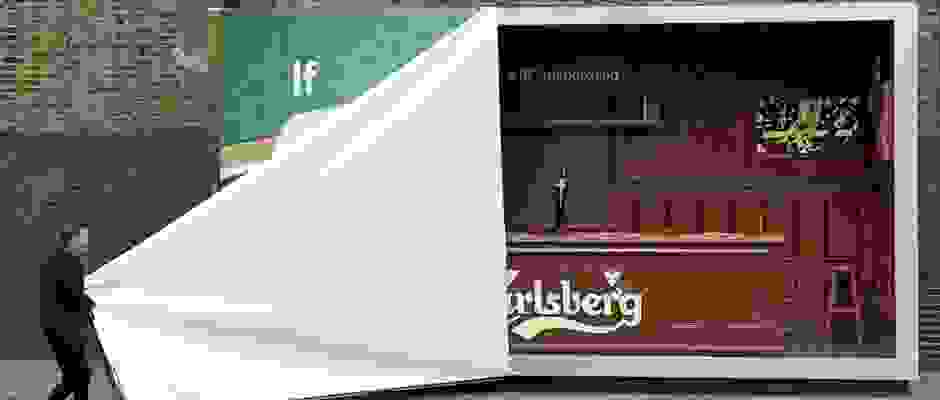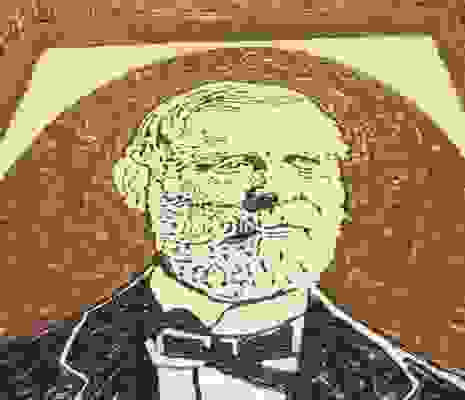 If Carlsberg Did Easter
We were asked to create the chocolate elements to build a life size 600cm long x 300cm high x 200cm deep billboard poster that people could step into to pour Carlsberg into a chocolate glass.
View project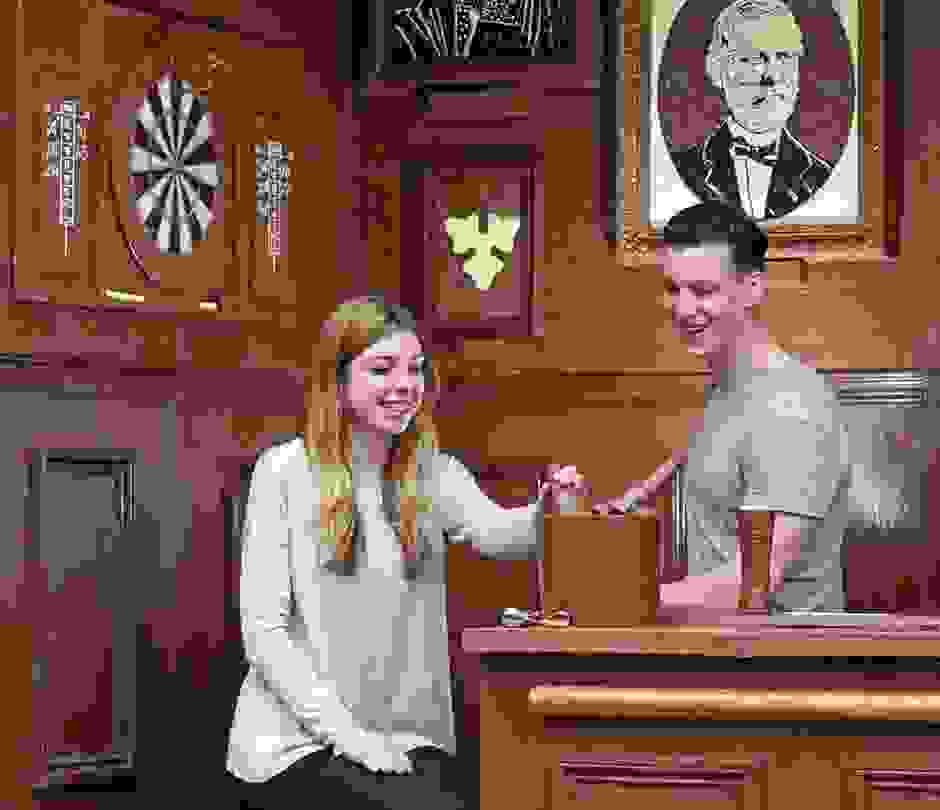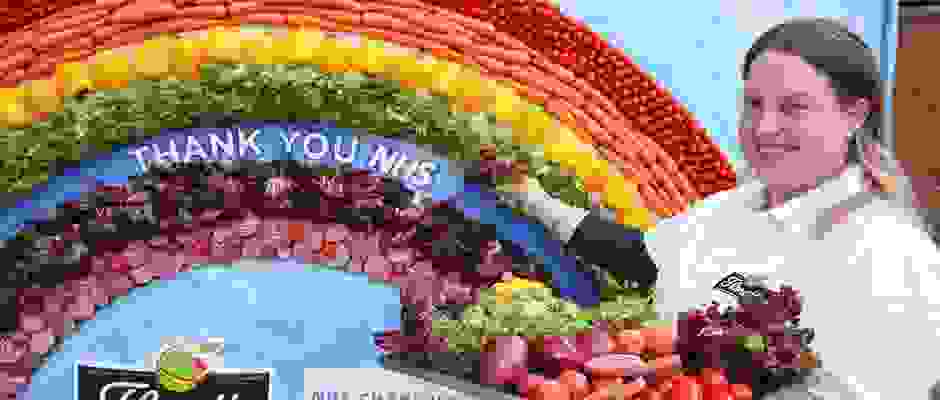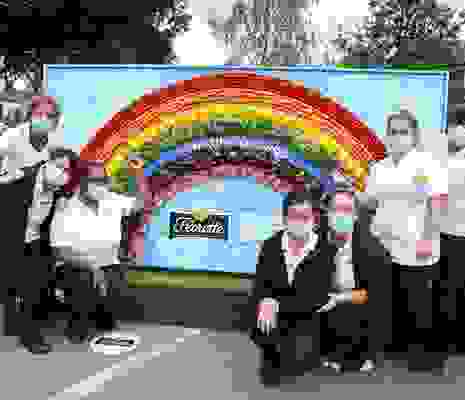 Florette Rainbow Crunchy Salad Art
I was commissioned by leading UK salad brand Florette to create a 350cm long x 200cm high colourful rainbow salad artwork.
View project