The eight portraits represented a different decade of Her Majesty's reign, from 1952 to 2022, with each one offering a fascinating look at the Queen's reign, as well as the UK's history of cake making.
From the classic madeira signifying the on-going rationing of the 1950s, to a rainbow Jubilee cake symbolising the UK's inclusive society of today, each cake featured an iconic moment and was reflective of popular baking trends during that time.
Using the Dr. Oetker baking range I made 8 huge cake slabs, each slab cake focussed on a different flavour that was popular at that decade, then used the wide range of cake decorating products to create portraits of the Queen on the cake slabs to make completely edible cake portraits. 
To make the portraits I used dark chocolate and white chocolate to create the face details and then used butter cream, coloured icing, marzipan, and royal icing to create clothing and hair detail. I used the range of cake sprinkles including, Mermaid Treasure, Glamour & Sparkle, Jubilee Mix, and Chocolately Caramel Crunch, which I hand sorted into separate colours so I could add the right colour detail required.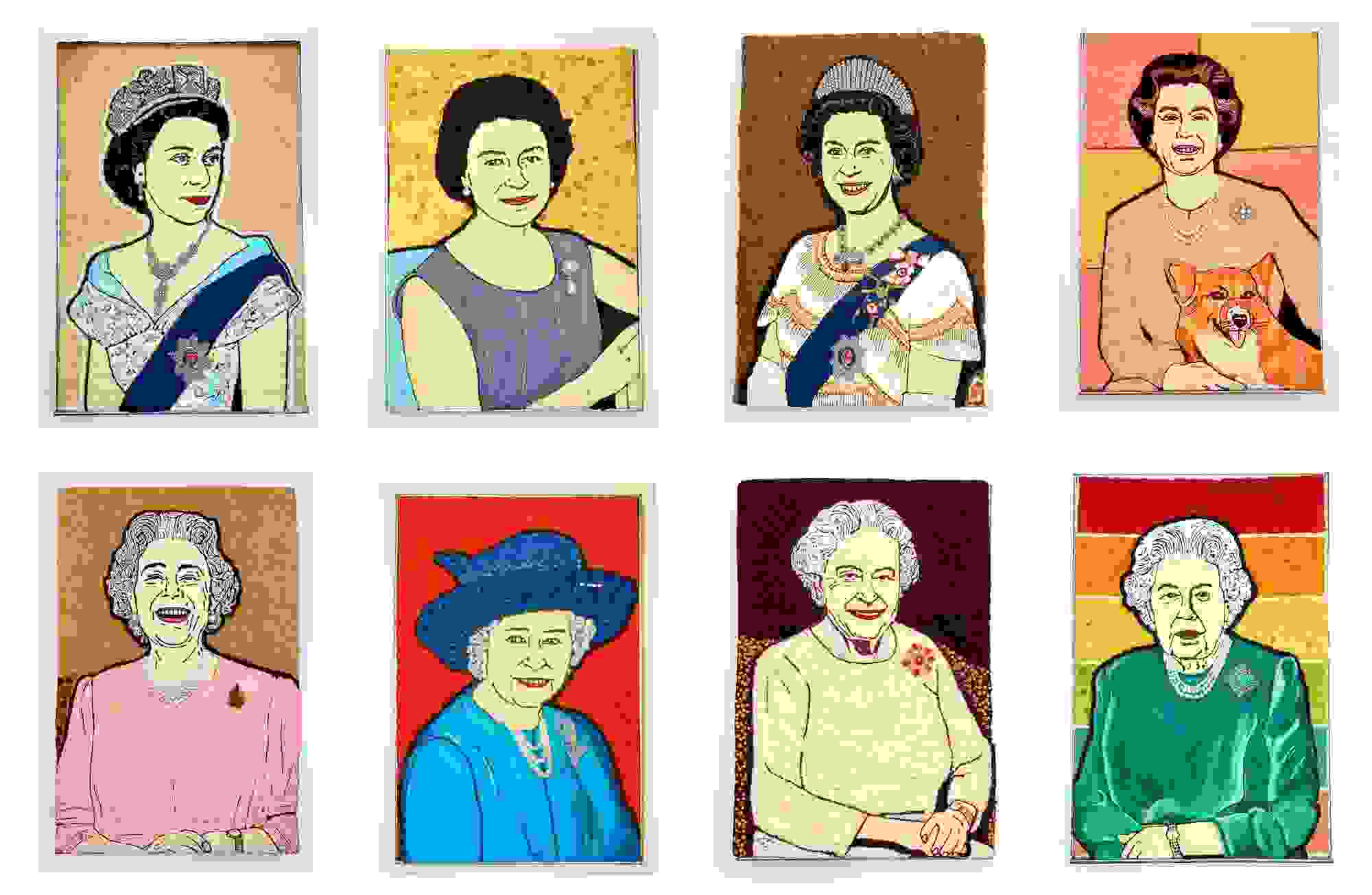 The cakes were:
1950- Classic Victoria Sponge Cake- madeira sponge cake with vanilla buttercream and clothing and jewels made from icing and edible sprinkles.
1960- Lemon Drizzle Cake- lemon sponge cake with lemon curd, lilac coloured buttercream and edible sprinkles.
1970- Carrot Cake- carrot cake with white icing, fondant decorations and edible sprinkles.
1980- Battenberg- pink and yellow madeira cake with marzipan, and a corgi made from coloured royal icing and buttercream.
1990- Coffee and Walnut Cake- coffee and walnut sponge cake with pink coloured icing and edible sprinkles.  
2000- Red Velvet Cake- classic red velvet cake sponge recipe made with cocoa powder and buttermilk, with blue coloured buttercream and edible sprinkles.
2010- Salted Caramel & Chocolate Cake- rich chocolate sponge with salted caramel icing, vanilla buttercream and edible sprinkles.
2020- Rainbow Cake- red, orange, yellow, green, blue and pink coloured sponge cakes with vanilla buttercream, green coloured icing and edible sprinkles. 
For one day only, the baked masterpieces were displayed at Dr. Oetker's pop-up gallery, Cakes of the Crown, at Castle Fine Art in Windsor on 26th May. At the event, guests could view the portraits, while tasting some delicious cakes and enjoying a Pimms cocktail or mocktail. 
Images of work in progress:
Jubilee Mix Product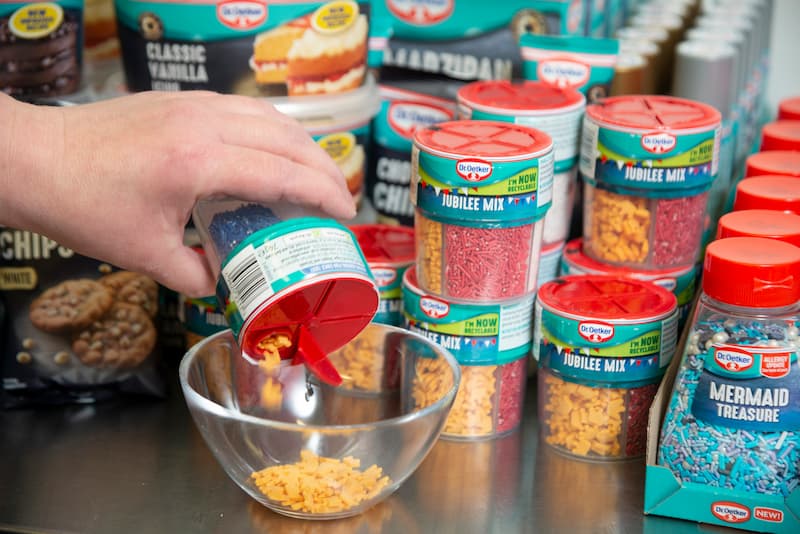 Link to press video of cakes in gallery: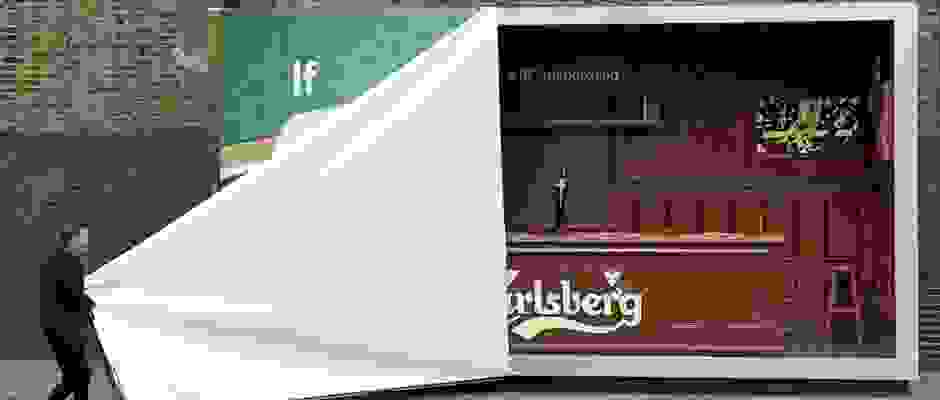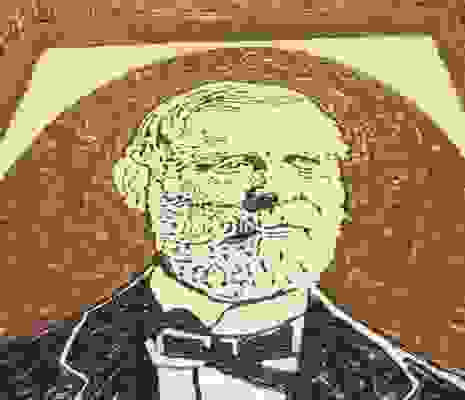 If Carlsberg Did Easter
We were asked to create the chocolate elements to build a life size 600cm long x 300cm high x 200cm deep billboard poster that people could step into to pour Carlsberg into a chocolate glass.
View project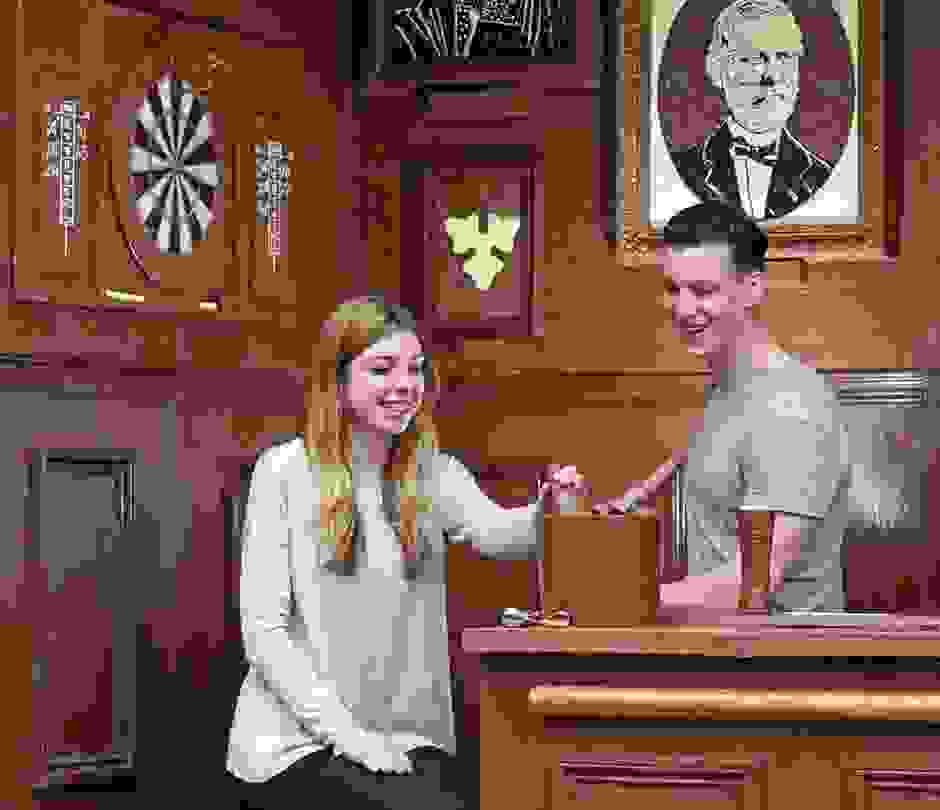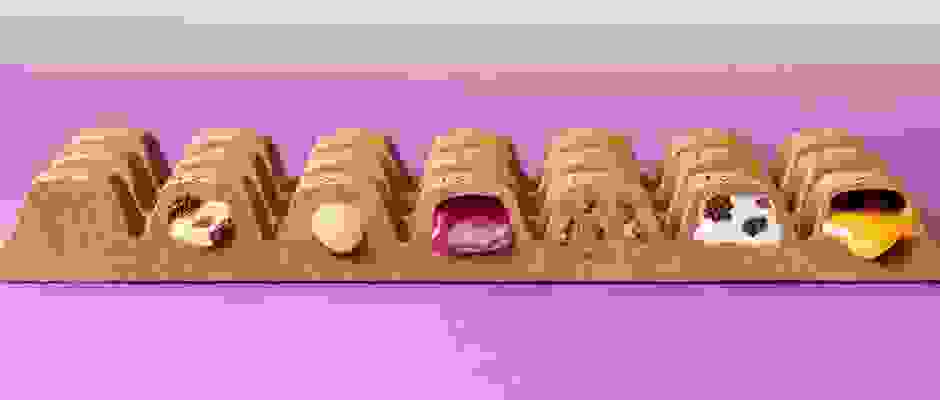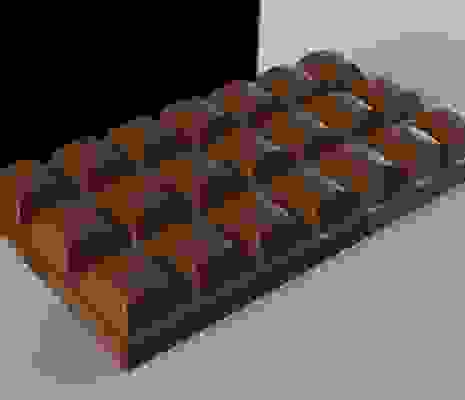 Cadbury Spectacular 7 Chocolate Bar
We were asked by Cadbury to make a very special limited edition chocolate bar that combined 7 classic Dairy Milk flavours in one super sharing bar.
View project