Project background
When it comes to our favourite Irish dish, bacon, cabbage and mash is the clear winner (31%), followed closely by the full Irish (30%) according to a new survey from Kilmeaden Cheese.
Cheese, meanwhile, is our number one key ingredient for any winning dish (75%), followed by butter (22%).
The survey was conducted by Kilmeaden to unveil the 'fillet' of Irish talent across sport, radio, television and, of course, the Irish culinary scene.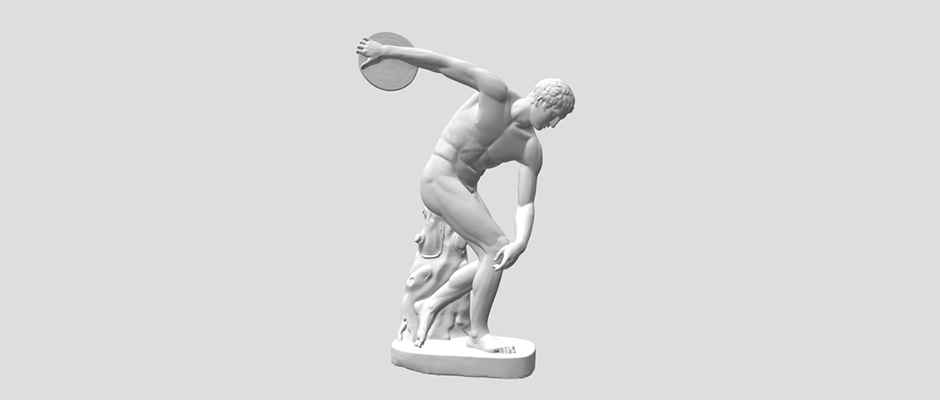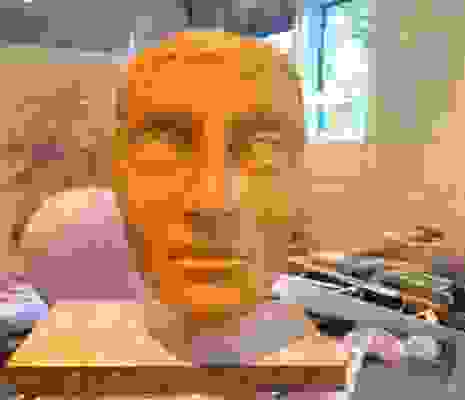 I studied lots of different photos of different versions of this iconic sculpture, and made a sample sculpture head from cheese to work to a scale that would be in proportion.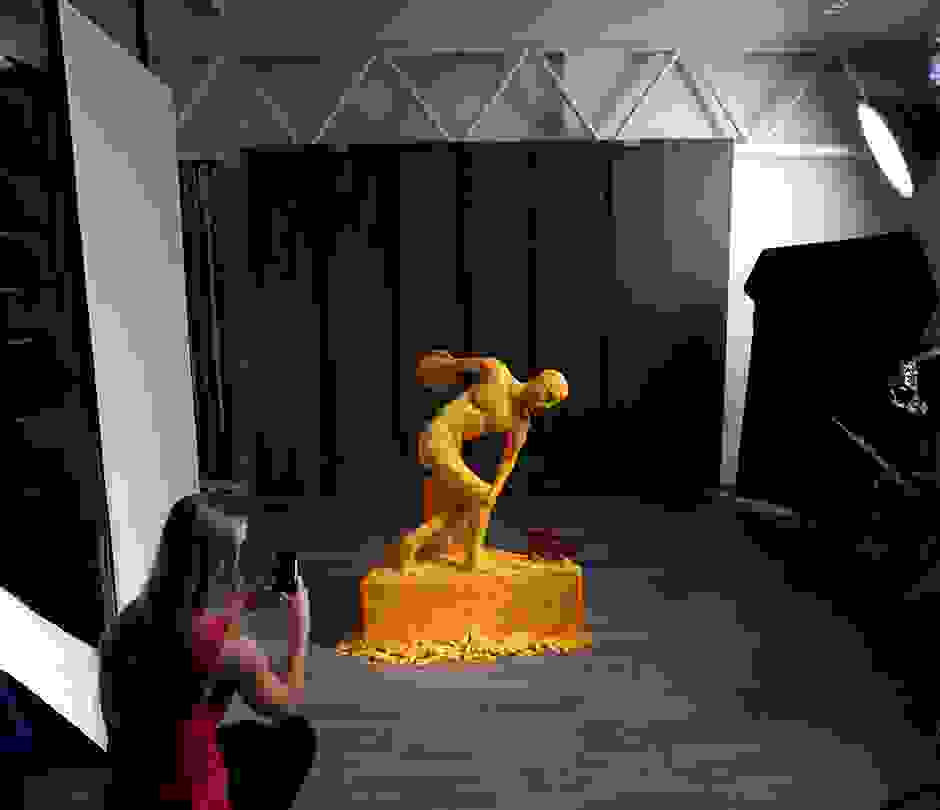 I partly sculpted this at my studio, and then drove it over to a photography studio in Dublin, nearly missing the ferry after the sat nav took me 1 hour in the wrong way! Not ideal when transporting cheese that needs to stay cold!
I had a great time in Dublin completing the sculpture there, carving the details to the hands and feet, and attaching the head.
This was great project, and a yummy cheese to work with. I even had time to have a few glasses of Guinness!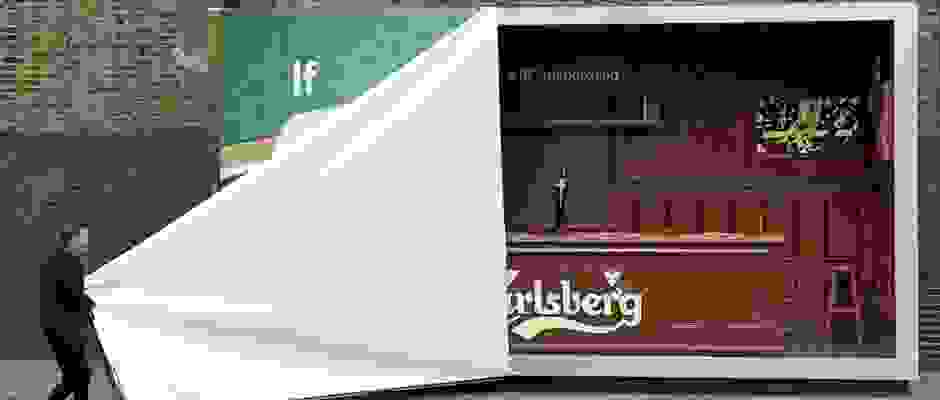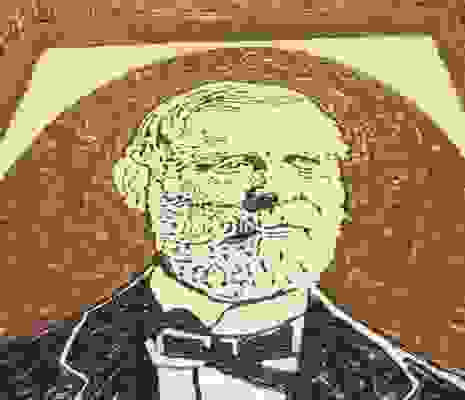 If Carlsberg Did Easter
We were asked to create the chocolate elements to build a life size 600cm long x 300cm high x 200cm deep billboard poster that people could step into to pour Carlsberg into a chocolate glass.
View project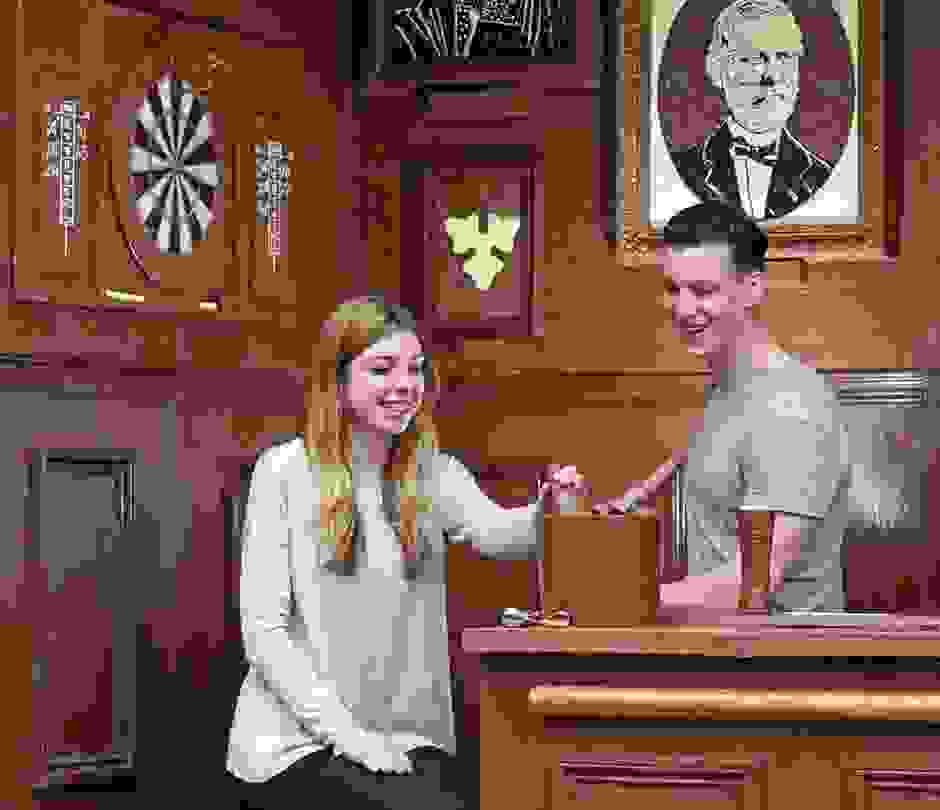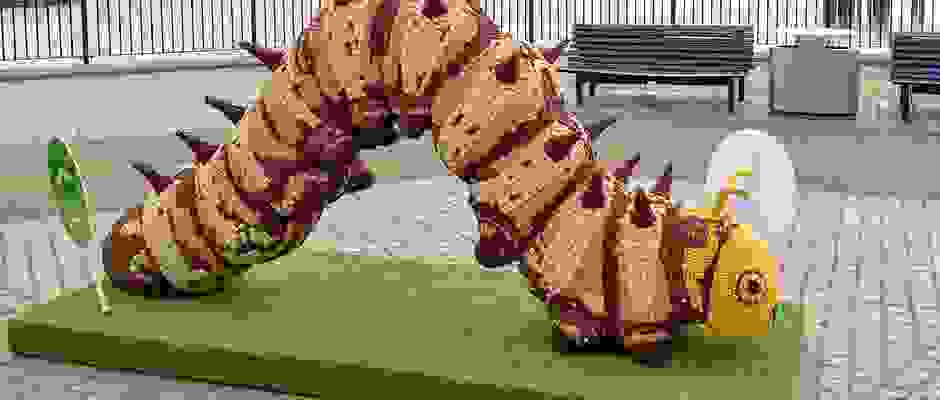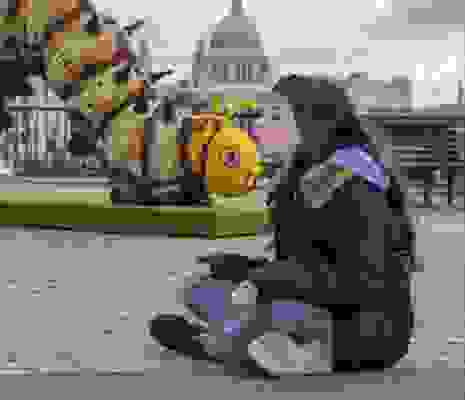 Nestle Cereal Caterpillar
We created a 10ft long mopane caterpillar out of wholegrain cereals; to show there are easier ways for parents to get their kids eating their vegetables. We took the cereal caterpillar on a tour to London, Liverpool Brighton, Glasgow and Bristol.…
View project